Build in 3D: from a simple village to the grandest island empire. Bring your characters and objects to life - create your own stories, movies and games. Download Freggers Play in Apple App Store or in Google Play Store for free.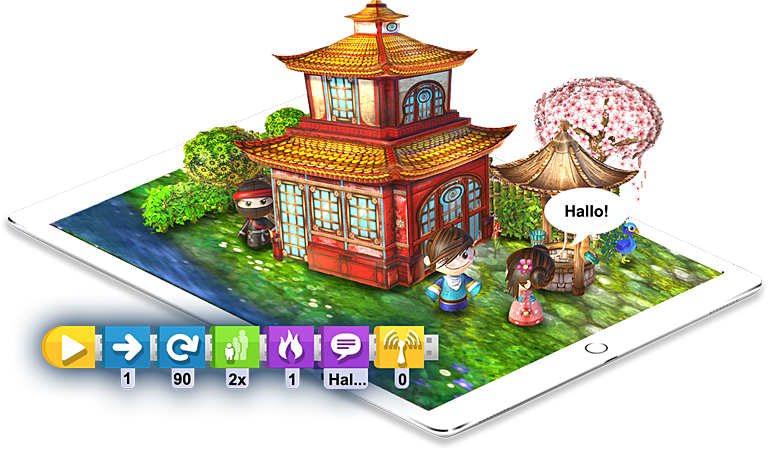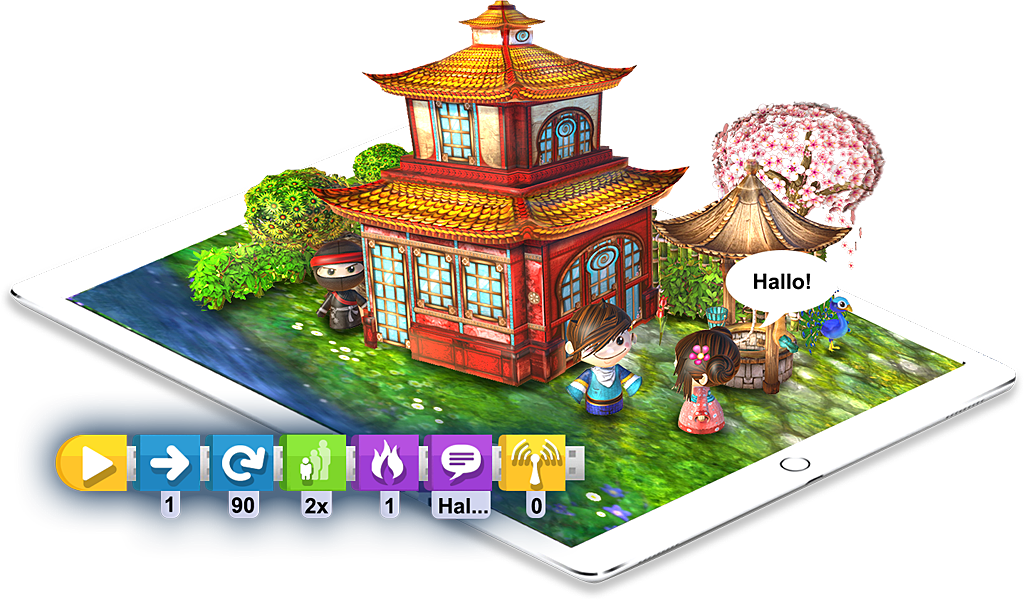 Freggers Play is an app that allows you to learn how to code in an intuitive and entertaining way. It's perfect for beginners without previous knowledge. With the help of puzzle connectors, children learn how to animate 3D characters and objects in a playful way. They can develop their own movies or games and learn the thought patterns of coding.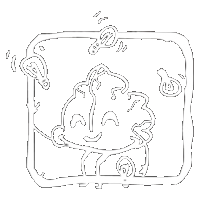 Creating instead of consuming
Easy building in 3D promotes creative thinking and trains spatial visualization.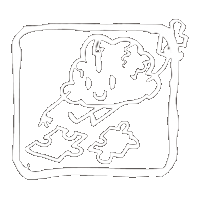 Logical thinking
Freggers Play teaches thought patterns of coding and promotes logical thinking and problem-solving skills.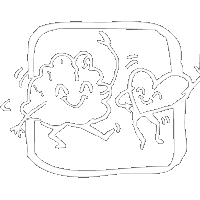 Free play
Let your imagination run wild and just do it: This is how the most original ideas come into being.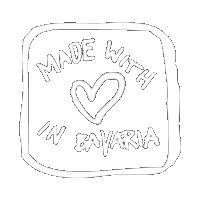 Made in Bavaria
We develop our imaginative characters and game objects in Regensburg, Germany.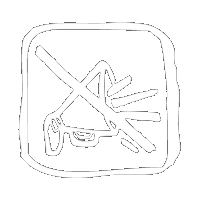 Ad-free
Freggers Play is boundless fun without advertising.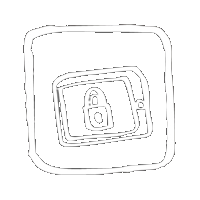 Child safety
Safety for children is important to us. Controlled content and no hidden costs or external links.
PRESS COMMENTS
Kids Media Award "Der weiße Elefant" 2016
"Freggers Play offers a child a variety of wonderful tools to become an author, actor or director by realizing his or her own stories. This is perfect edutainment."
Gabriele Pfennigsdorf Jury member of Kids Media Award "Der weiße Elefant", Germany
FilmFernsehFonds Bayern
"An educational game for kids and teens where girls and boys alike have fun, is an enrichment for every family. At the same time the game fulfills an important social function, namely introducing girls and boys to the basic skill of the future: coding. Good reason for the FilmFernsehFonds Bayern to support this project with state subsidies."
Dr. Michaela Haberlander FilmFernsehFonds Bayern
Media Kit
You want to write about Freggers Play or you want to gain a comprehensive picture of the game? Our Media Kit Download contains screenshots, concept art, press announcements and visual assets for your blog and articles.
Media Kit Download